Welcome to the Pencil Artists Community!
Please click on a pencil!
Always check the 'Community Announcements' forum for recent update details!
Read a lovely poem, "What Is Art?" by Robert Gunther Haid, Jr.
If you are kind enough to want to link your site to this one, please save then upload the following image to your web space...

...then swipe and copy the text in this box into the HTML source of your web page:
As the Founder and webmaster of Pencil Artists, I am very proud and touched to accept the following award from one of our members, Nigel Fuller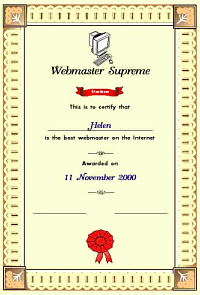 Thank you very much, Nigel!